Warehouse Services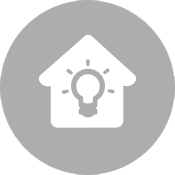 Saturating markets and market share linked to vigorous competition? Let us consult you about the opportunities of agile stock and shortest delivery times for your customers. Amplify your unique selling proposition (usp) by flexibility and a high level of supply capability. Our Warehouse Management System endorses manifold sale strategies, inventory models and facilitates highest quality standards in serving your customers.



Your benefits at a glance
Shorten your delivery times by proficient outbound logistics ex STRIEBICH warehouse
Re-use internal storage for efficient value creation of your enterprise
Benefit from a computer-based inventory system
Video monitored Warehouse - whether shelf, block or heavy load stocking
Warehouse for hazardous substances - more information on "hazardous goods"
Zurück