Hazardous Goods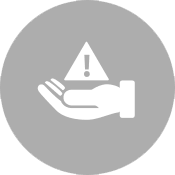 Handling of harzardous goods being regulated in "UN Recommendations on the Transport of Dangerous Goods" by the United Nations Organization (UNO) on part of transportation is supplemented by the Committee on Hazardous Substances (AGS) in "Technical Rules for Hazardous Substances" (TRGS) for storing above-mentioned goods. Substances in non-stationary containers are regulated in TRGS 510 which reflect the state of the art, the state of occupational health and occupational hygiene as well as other sound work-scientific knowledge relating to activities involving hazardous substances including their classification and labeling.



Your benefits at a glance
Re-processing of used products or empty containers
Uninstallation of cargo/ commodities at the site of your customer
Sorting, testing & processing of returned goods
Express replacement deliveries for DOA (dead on arrival) goods.
Zurück